Happy weekend! Hope it has been productive or relaxing or whatever else you want it to be. :) I'm spending the day with the in-laws and relaxing before my new morning class starts on Monday. But here are a few things I am currently obsessing over!
1.
Sherlock
- If you have Netflix, you should definitely check this out! My husband and I started watching this a few nights ago and it is great! It keeps the integrity of Sherlock Holmes by updating it. It's the old school mystery solving with some GPS and laptop technology integrated. :)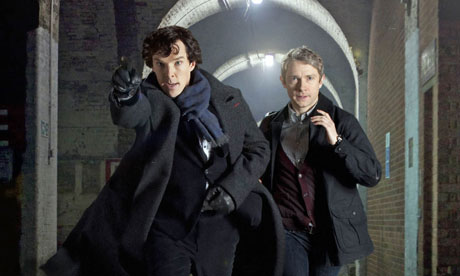 2. Herringbone Pattern - Recently I have seen this being painted on walls and other places around the home and I love it! I jumped on board with the chevron obsession and can easily make the transition to herringbone. What do you think?
3.
This trolly
- Available from Ikea next month. First of all, the color is gorgeous! Second of all, I've decided I would use this a lot. Or at least I would try to use it a lot.
So that is about it for me today. What are you currently obsessing over?